In part one of this blog, I covered how and why Amazon has become a major player in the world of digital marketing. In this second and final installment, I'll discuss how Amazon agencies operate and what I believe the future of Amazon looks like. 
The Rise of Amazon Digital Marketing Agencies
Not surprisingly, we weren't the only Amazon seller to make the jump to DM agency after discovering what was happening.  It seems to be the natural progression for "unsuccessful" distributors and Amazon-native brands to take a shot at the agency model as a quick google search returns hundreds of Amazon-centric DM agency options.  However, 3rd party sellers aren't the only type of companies hopping on the Amazon bandwagon. Traditional DM agencies and ex-Amazon employees are also attempting to offer these types of services as well. 
What we do
In a nutshell, most Amazon-centric agencies offer services targeting consumer product manufacturers tied to growing sales and brand awareness within the Amazon.com (or.ca/co.mx/.in etc..) ecosystem. This is done primarily through utilization of a PPC marketing platform similar to Google AdWords. There are additional services and platforms available, but Amazon restricts access of these to larger/more established Amazon agencies. These services are typically utilized by endemic brands with at least mid-six-figure annual Amazon budgets. 
As with any industry, most companies that will attempt this transition will experience little to no success, while a few will rise to the top. While not a top player in the space yet, we like to think of ourselves as "on the rise".
We attribute our growth to some key characteristics that we believe all successful Amazon-centric agencies maintain. 
Being a successful Amazon Agency:
Deep Working Knowledge of Amazon –

Amazon is an incredibly complex, interconnected, and closed system where most control is out of the client's hands. It's also notorious for making sweeping changes to its system with little to no warning. Our way of overcoming this is quick daily "what's happening with Amazon" meetings and proactive contact with clients when something changes or is about to change.
Qualifying "Success" –

Unlike some other types of digital marketing where it can be hard to clearly quantify what constitutes a good return on investment for an ad campaign, with Amazon there is hard black and white data that even a non-marketing person can understand. "X" dollars were spent which resulted in "Y" sales. This is a double-edged sword because it allows businesses like ours to directly quantify our value, but the data also doesn't tell the whole story of success. The best agencies are able to take that data and paint a larger picture of what's happening and why. 

Understanding What Drives It with Amazon –

Since typically success is only achieved when the sale of a product happens, top Amazon agencies spend just as much time focusing on what happens after the "click" as they do on what happens before the click. Marketplace Ninjas has developed what we call the "4 Pillars of Amazon". We focus on what we believe are the 4 key areas consumers take into consideration when making a purchase on Amazon.
The Future of Amazon for DM Agencies
At Amazon, it is always Day 1. The founder of Amazon, Jeff Bezos, reinforces the company's commitment to this message every year by republishing the 1997 letter to shareholders that outlines this approach. Because of this, it's extremely difficult to accurately predict what the future will hold for agencies like ours. That being said, there are some projects in the works that could have major implications for not only consumer product manufacturers, but for service providers as well. 
Right now, not surprisingly, you can order a set of tires on Amazon. What is surprising, is that you can have those tires shipped directly to a local auto shop in your area, schedule a time to have them installed, AND pay for that installation all within Amazon.com. HERE's an example, click on "In-Store Professional Installation". Now imagine Amazon expanding this to other auto parts or other industries. It's not unthinkable that an Amazon customer will be able to purchase glasses on Amazon and have them delivered to a local optician for fitting, or a new water heater delivered and installed by a local professional. Amazon could become a significant lead generation channel for local service providers if this occurs. 
One thing that is for certain, is that Amazon will only continue to grow in importance and digital marketing agencies like Marketplace Ninjas will be there helping clients fully take advantage of that reality.
About Wes Grudzien:
Wes Grudzien is a serial entrepreneur, national speaker, and founder of Marketplace Ninjas, an Amazon agency that helps brands grow sales and increase awareness by leveraging the power of Amazon.  In the past eight years, he has worked with countless brands building bespoke marketing strategies resulting in future altering outcomes for companies big and small. He currently lives in Perrysburg, OH with his wife, Allison.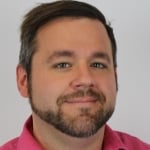 About Marketplace Ninjas:
Marketplace Ninjas is a full-service Amazon Agency that creates and executes custom strategies to assist our clients in fully leveraging the power of Amazon.