One of the most exciting aspects of being a marketer in the 21st century is participating in the evolution of the global marketplace facilitated by digital technologies. The opportunities this presents to us as marketers are tremendous, but international marketing is not without challenges. No longer does a one-size-fits-all message work to reach distinctive audiences around the world.
Our Role as Marketers
Most of the marketing principles we use to reach customers in our backyard: evaluating market potential, understanding the audience, and surveying the competitive landscape, are effective in reaching customers wherever they live. In international marketing, however, our most important role is to be a cultural broker between our client's objectives and the unique considerations of an international audience.
Preparation Leads to Success
When VIB Marketing is approached for an international marketing project, we start by performing a comprehensive analysis of our client's product or service's potential in foreign markets. This research is critical to understand whether the opportunity is profitable before investing additional time and resources into the venture. We also use this information to shape a strategy and to validate our recommendations with the client.
In 2018, we were hired by a fintech company to capture new worldwide users for a cryptocurrency-related app they were developing. Our role was to formulate, implement and manage a digital marketing plan with a global team. The client was based in Estonia with teammates in Brazil and the Netherlands, so it was not uncommon to have video conferences that spanned several continents and included interpreters.
As an industry still in its infancy, there was very little data to reference and significant rules governing advertising. We started by evaluating similar projects, which enabled us to determine which markets were the highest-value targets and which marketing channels were the most effective in those markets. This gave us the information we needed to substantiate our planned strategy with the client.
We developed standardized, multilingual messaging that was disseminated by strategic partners in those target regions. Maintaining daily communication was essential to implementing a cohesive campaign across the continents and meeting established adoption goals.
Lean on Marketing Fundamentals
Answering the following essential questions is a good place to start with any international campaign:
Who is the primary audience?
What is the size of the potential market in your target region?
Is there significant customer need or interest?
What is the competitive landscape?
What price could you charge for your product or service?
Is the cost of producing and importing your product or service viable?
Are there any rules or regulations governing the sale of your product or service?
What channels do your audience prefer or have access to?
These are all fundamental questions to ask as part of the decision to enter a new international market, as the answers might differ significantly from what works in your client's local market. In any case, the answers provide a roadmap for the execution of your tactical plan that is backed up by data, not assumptions.
Speak the Language, So to Speak
Assuming the research paints a promising picture of the landscape, our second consideration – and perhaps the most obvious – is to speak the customer's language. This does not just mean translating your marketing materials, packaging, and ads into local languages. We also consider things like colors, design style, and consumer preferences.
In some countries, it may be an advantage to present a hybrid presence of a foreign brand adapted to local style; in others, it may be better to blend completely with local tastes. In some countries, consumers may even be receptive to the products or services of a completely authentic foreign brand.
In the U.S., much of our focus on international marketing relates to introducing American companies to other countries. However, the flip side of this discipline is helping foreign companies enter the American market. The advantage for marketers in the U.S. is that here we understand the language, the culture and the marketplace. At VIB Marketing, we have had great success in this role as well.
We once developed a market penetration strategy for a mining product manufacturer based in India that was looking to introduce their products in the U.S. After validating that their product was a cost-saving option on par, in terms of quality, with their domestic competitors, we were able to guide them to the right trade shows and advertising channels to reach their prospects. We developed a website and marketing collateral that helped them parallel their U.S.-based competitors and set up local sales channels to help customers feel more comfortable spending thousands of dollars with a foreign company.
Mitigate Risk
Although we can learn most of what we need to know from our research, there is always a risk of making a cultural error with potentially disastrous consequences. To minimize this risk for our clients, we retain local consultants to review our marketing materials and identify missteps that would be unknown to outsiders.
Clients are sometimes tempted to save money by skipping this step and relying instead on online tools for translations, but this inevitably backfires. A service-based B2B client of ours reached out after market-testing some data sheets they were preparing for an overseas trade show. They had used Google to translate the copy, and the response from customers was swift and negative.
It was clear to these customers that the company did not invest much time or thought into customizing the collateral. As a result, they felt that the company did not truly value their business. Fortunately, the sheets had only gone out to a small subset of customers and there was still time to do things right before the trade show. We worked with native speakers to produce professional translations of the company's website and trade show collateral, which yielded better sales interactions and dozens of prospects.
Put Your Best Foot Forward
Without a broker to navigate cultural and competitive considerations, it's easy to make costly mistakes when entering an international market. By putting the requisite time and effort into preparation, we are confident when we present strategies to our clients, and we give them the information they need to make educated decisions.
As marketers, we have the fundamental skills, methodologies, and tools to create and execute a successful international marketing strategy. When you invest the time to answer key questions without any presumptions and work together with individuals who have the cultural knowledge you may lack, your expertise and the resulting strategy will prove invaluable to clients eyeing the markets beyond their borders.
About Alexandra Scheufler: 
Alexandra Scheufler is co-founder of VIB Marketing, a U.S.-based, global marketing agency. She leads the team at VIB Marketing in digital marketing best practices, with a focus on unifying brand and message across marketing channels to create a cohesive, omnichannel customer experience. She blends an expertise in digital marketing strategy and marketing communications to offer custom marketing solutions to companies in a range of industries.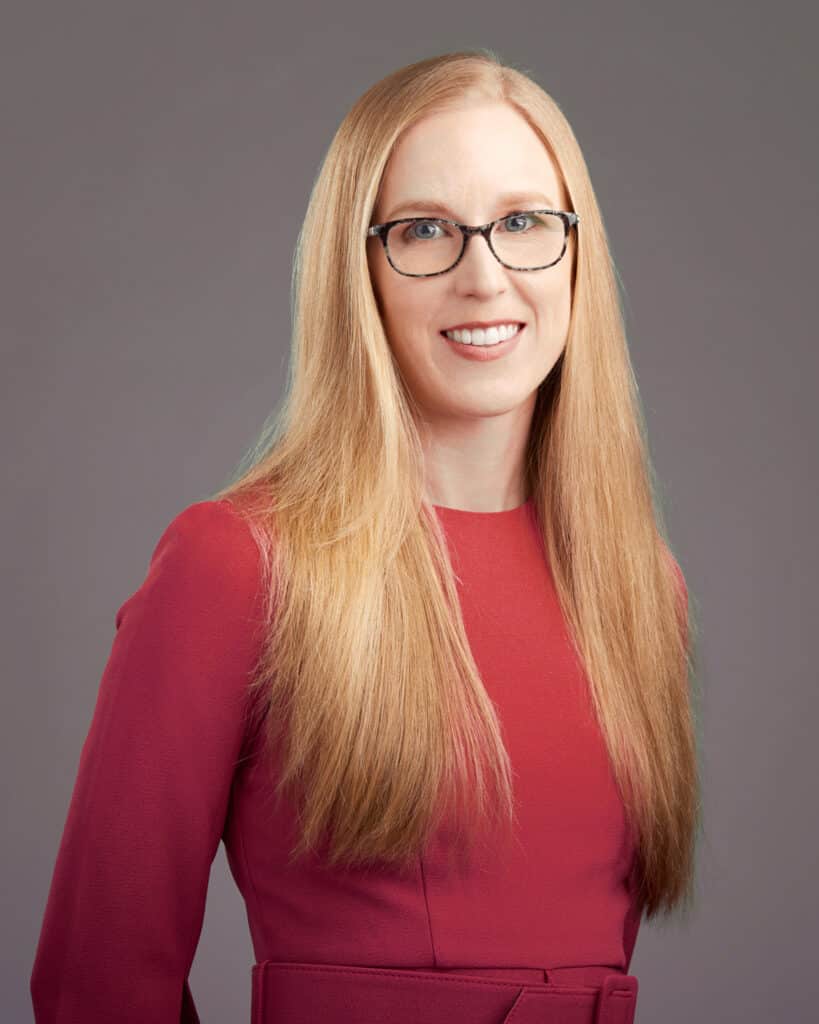 About VIB Marketing:
VIB Marketing is a marketing partner for those who are ready to grow their business into a powerful brand. They design marketing solutions using a data-driven approach implemented by a multi-disciplined team of specialists. At its core, VIB Marketing is made up of passionate people who are committed to a client's long-term success, believing that great things happen when we work together.