Meet Our Board
Someone's got to steer this ship, and we're blessed to have a team of passionate professionals at the helm. Consisting of corporate champs and agency adepts alike, the AMA Northeast Ohio Chapter's Board of Directors has the breadth of expertise and the wealth of experience to know what the diverse Northeast Ohio marketing community needs to succeed.
Want to get to know someone better? Reach out! We're all family here.
2017-2018 BOARD OF DIRECTORS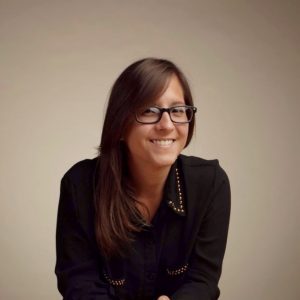 MADELINE MALICKI
President
Madeline Malicki has been an active AMA NEO Board Member for three years and is our current President/fearless leader. She is also Senior Manager, Social Influence at Adcom, a full service marketing and communications agency in Cleveland, OH, where she manages a wide variety of local and national public relations, social media and experiential marketing accounts. Oh, and she's probably the most outgoing person you're ever going to meet, so you may as well say "Hi" at our next chapter event… She'll find you either way. Her passion for connecting with new people and marketing knowledge make her a great fit to be the face of our chapter! Born and raised in Northeast Ohio, Madeline is enthusiastic about Cleveland sports, loves visiting art museums and is an avid golfer. And, she's an aspiring hipster, so don't be afraid to crack open a PBR in her presence… just bring two!
Contact Info: President@amaneo.org
---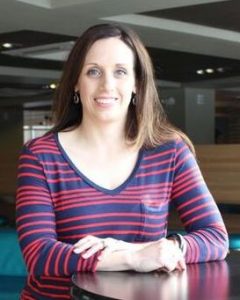 JENNIFER NORRIS
VP of Culture & Community; Immediate Past President
Jenn leads the effort to make the Northeast Ohio AMA a fun and valuable place to network, learn and play as head of our Culture & Community efforts. She's also fresh off leading the chapter as our former President, a position in which she guided the merger between the Cleveland and Akron/Canton AMA chapters. Beyond AMA, she serves as Chief Marketing Officer at Firefighters Community Credit Union, one of the fastest growing credit unions in Northeast Ohio, and she brings years of creative integrated marketing experience to our chapter's Board. Prior to becoming a CMO, Jenn served as Cleveland's Digital Sales Director at iHeart Media, where she successfully grew the Cleveland Market to one of the top 10 in digital revenue for the massive enterprise. Before that, she had a highly successful career in the automotive industry. Basically, she's a big deal… but she'd never let you know it. We love her for her keen marketing insights, killer connections and cool head. When not working or volunteering, Jennifer enjoys traveling, culinary arts and spending time with her husband and daughter.
Contact Info:  Community@amaneo.org
---

CHRIS KAREL
Co-VP of Programming
Chris Karel recently jumped into the AMA NEO, and serves as a Co-VP of Programming, a role in which he helps plan the many events the chapter hosts each year. He is the Creative Director at Cinécraft Productions, Cleveland's longest standing video and eLearning production house. As a Master Teacher and award winning Scriptwriter and Producer, he is passionate about using stories to teach skills, motivate purchases, create awareness, and invoke thought. He's probably the tallest guy in the room, but in a Buddy the Elf kind of way. His passion for having fun while creating meaningful relationships makes him a natural fit for the AMA NEO. Named the unofficial Mayor of Lakewood, Chris loves his hometown. He's a father, spouse, coach, chef, sports honk, Star Wars geek, and loves most games played with a racket. Smiling is his favorite!
Contact Info: ChrisK@amaneo.org
---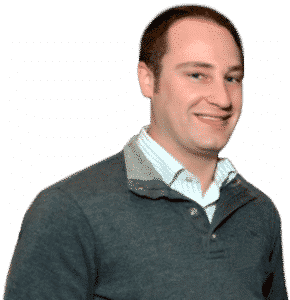 ERIC ALLEN
Co-VP of Programming
Eric is our Co-VP of Programming and helps organize events. Eric has been involved with the AMA since 2012 starting with the Akron/Canton chapter, joining the Northeast Ohio AMA Board after the merger with Cleveland. He is a graduate of Kent State University with a Bachelor of Business Administration. Since graduating he has worked for MB Kit Systems, Inc. in Akron working on projects such as revamping the company's website, introducing SalesForce as the main CRM, and optimizing the ERP. He now focuses on sales, marketing, and new business development efforts. Let Eric know if you would like to speak at an AMA event or would like to suggest a great marketing speaker!
Contact Info: Programming@amaneo.org
---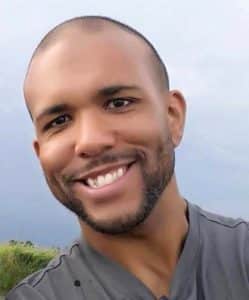 ERIC BARNETT
VP of Volunteers; Past President
Eric is our amazing VP of Volunteers! In his non-AMA time, he is the Business Development Manager for Findaway in Solon, where he oversees developing new business channels for the company's Playaway Product Group. In addition to working at Findaway, Eric is serious comic book nerd, and he is currently working on opening a comic book store/coffee shop called Bean & Ink in Lakewood. He also manages all of the social media accounts for East 4th St and Uptown in Cleveland, is one of the last few avid rollerbladers in Cleveland (while remaining a running enthusiast), is a returned Peace Corps Volunteer, and considers himself (justly) a professional adventure seeker. You can find him spending his spare time with his wife Georgina and his amazing family. Interested in finding out how you could volunteer with AMA NEO? Eric is your guy.
Contact Info: Volunteer@amaneo.org
---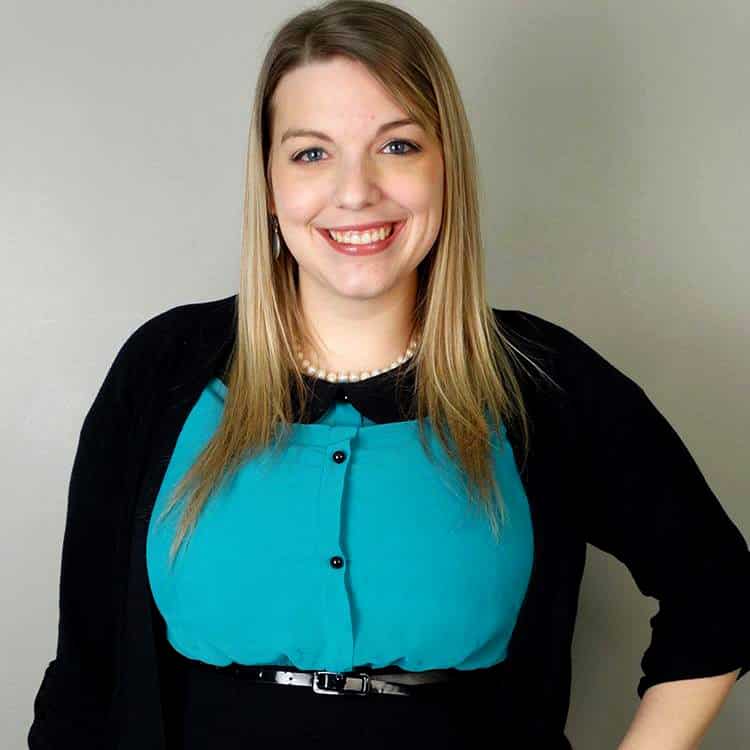 COURTNEY SATINK
VP of Membership
Courtney McIntyre has been a member of the AMA NEO Board for 8 months for and is our current VP of Membership. She is also head of the marketing team at SecureState, a Cleveland-based management consulting firm specializing in cybersecurity where she wears a lot of different hats but focuses primarily on brand strategy and marketing analytics. She may be a little shy at first, but she loves to meet new people and help introduce them to the wonderful world of the AMA and all that our chapter has to offer. In her spare time, she enjoys live music, craft beer, exploring new places, and spending time with her husband and pets.
Contact Info: Membership@amaneo.org
---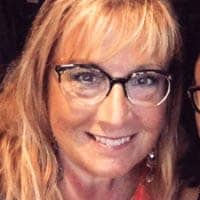 KASEY CRABTREE
President-Elect
Kasey Crabtree is a long-serving Board member who is drawing from her experience as VP of Culture & Community and two years as queen of Programming as she prepares to serve as chapter President next year. In her previous roles, she sought to make the Northeast Ohio AMA experience feel like a supportive professional family rather than a line on a resume, and she developed and executed upon the "5 Star Event concept"—featuring hot speakers, companies, topics, venues and food. When she isn't helping shape the Northeast Ohio AMA experience, Kasey works for The Creative Group as an Account Manager.  Been around Cleveland for a while? You may also recognize her from her decade spent as an on-air personality with 98.5 WNCX. She is still a big music fan, and loves growing her collection of cowboy boots and Kate Spade purses!  Have ideas for how we could better build bonds in the Northeast Ohio marketing community? Kasey is your girl!
Contact Info: President-elect@amaneo.org; @KaseyCrabtree
---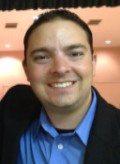 Matt Holtwick
VP of Communications
Matt has been a member of the AMA for three years and is the current VP of Communications, in charge of overseeing all aspects of chapter communications. He is also the Social Marketing & Digital Content Manager for Enerco Group Inc. in Cleveland, where he manages the social platforms, develops strategy, and drives brand awareness and brand defense digitally for Enerco's brands (Mr. Heater and Heatstar). He spends his spare time with his wife Arianna and son Camden, participating in triathlons and other endurance events, and curling (yes, the Olympic sport) at Mayfield Curling Club in South Euclid, OH. He has been a huge fan of the Cleveland Cavaliers his entire life and his favorite basketball player is Mark Price #25.
Contact Info:  Communications@amaneo.org
---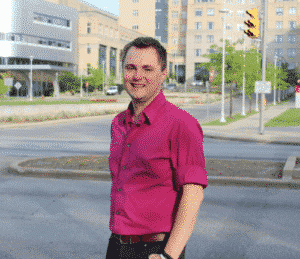 LUKAS TREU
Secretary; Past President
Lukas Treu is our current task-master/records keeper at the Northeast Ohio AMA, and is one of our former Presidents. You may also find him listed under "Lead, Content Strategy" at AKHIA, an integrated marketing firm in Hudson, OH, where he guides content strategy discussions and distills complicated topics into discernable marketing messaging. See also: "Communicator-in-Chief" of his freelance side-business, The Mad Dash: Writing, Wordsmithing and Semantic Services. Lukas is fascinated by how people think and communicate, which may be why he made a great former VP of Communications for the chapter, and is also why he's into weird things like behavioral economics. A lifelong resident of Northeast Ohio, Lukas is also passionate about finding and sharing the many gems that make Cleveland shine. He's good for cocktail trivia, so hit him up for compelling conversation at the next event!
Contact Info: Secretary@amaneo.org; @LTreu
---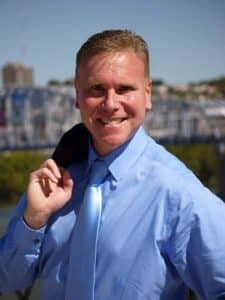 Rodger Roeser
VP of Partnerships
Rodger Roeser is the new VP of Sponsorships/PR, and helps to connect businesses and individuals to the members of the AMA NEO community by forging meaningful business connections and sponsorship opportunities. Roeser, who returned to the Cleveland area last year after spending the past 20 in New York and Cincinnati, is the CEO of The Eisen Agency – and marketing and PR consultancy with offices in Cleveland and Cincinnati. Cigar aficionado, bourbon lover and avid hiker, Roeser also once performed in a regionally touring rock band in the late 1980s and early '90s. Fortunately, he cut his hair.
Contact Info: Partner@amaneo.org
---
MELISSA LOVE
Treasurer
Melissa Love proudly holds the title of the least marketing savvy member of the AMA NEO Board, but an essential one at that.  A professional number-cruncher by trade, this certified public accountant currently works as a Manager at Hobe & Lucas, CPAs in Independence, where she provides personalized accounting, tax and auditing services to individuals, non-profit and corporate clients in the Northeast Ohio area.  As Treasurer, she keeps our finances on track, budgeting the funds we use to provide members with the most value for their membership. Growing up in Mentor, Melissa has always called Cleveland home.  Currently residing in Lyndhurst, she's often found trying out local restaurants, watching movies, playing bar trivia, and cheering on Cleveland sports teams—and is the kind of Disney nut you'd normally roll your eyes at.
Contact Info: Treasurer@amaneo.org
---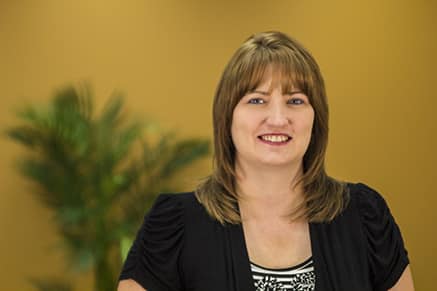 JULIE MAMULA
VP of Collegiate Relations; Past President
Julie holds the title of the newest board position on the AMA NEO Board.  She is a graduate of Kent State University with a Bachelor's degree in Advertising and Marketing. Her career launched at a small ad agency in the woods, Whitemyer Advertising in Zoar, Ohio. Following Whitemyer, the next 10 years of her life was taken over by marketing dust control and soil stabilization chemicals as the Marketing Manager at Midwest Industrial Supply, Inc. in Canton, Ohio. She was the jack of all marketing trades. Julie currently works at Sanctuary Marketing Group in North Canton as an Account Director. She grew up in Cortland, Ohio and was actively involved in sports — basketball and soccer year round. Her two daughters, Alexis and Katelyn keep her busy, following in her footsteps of basketball and soccer — only this time in New Philadelphia. Julie and her husband Dan are Corn-hole champs wherever they play, and she loves trying out new recipes that she finds on Facebook.
Contact Info: Collegiate@amaneo.org