Meet Our Board
Someone's got to steer this ship, and we're blessed to have a team of passionate professionals at the helm. Consisting of corporate champs and agency adepts alike, the AMA Northeast Ohio Chapter's Board of Directors has the breadth of expertise and the wealth of experience to know what the diverse Northeast Ohio marketing community needs to succeed.
Want to get to know someone better? Reach out! We're all family here.
2016-2017 BOARD OF DIRECTORS
JENNIFER NORRIS
President
Jenn is the boss when it comes to running AMA NEO… and that's a position in which she thrives. Also serving as Chief Marketing Officer at Firefighters Community Credit Union, one of the fastest growing credit unions in Northeast Ohio, she brings years of creative integrated marketing experience to our chapter's Board. Prior to becoming a CMO, Jenn served as Cleveland's Digital Sales Director at iHeart Media, where she successfully grew the Cleveland Market to one of the top 10 in digital revenue for the massive enterprise. Before that, she had a highly successful career in the automotive industry. Basically, she's a big deal… but she'd never let you know it. We love her for her keen marketing insights, killer connections and cool head. When not working or volunteering, Jennifer enjoys traveling, culinary arts and spending time with her husband and daughter.
Contact Info: President@amaneo.org
---
MADELINE MALICKI
President-Elect
Madeline Malicki has been an active AMA NEO Board Member for two years and is our current President-Elect. She is also Senior Manager, Social Influence at Adcom, a full service marketing and communications agency in Cleveland, OH, where she manages a wide variety of local and national public relations, social media and experiential marketing accounts. Oh, and she's probably the most outgoing person you're ever going to meet, so you may as well say "Hi" at our next chapter event… She'll find you either way. Her passion for connecting with new people and marketing knowledge make her a great fit for the chapter's President-Elect. Born and raised in Northeast Ohio, Madeline is enthusiastic about Cleveland sports, loves visiting art museums and is an avid golfer. And, she's an aspiring hipster, so don't be afraid to crack open a PBR in her presence… just bring two!
Contact Info: President-elect@amaneo.org
---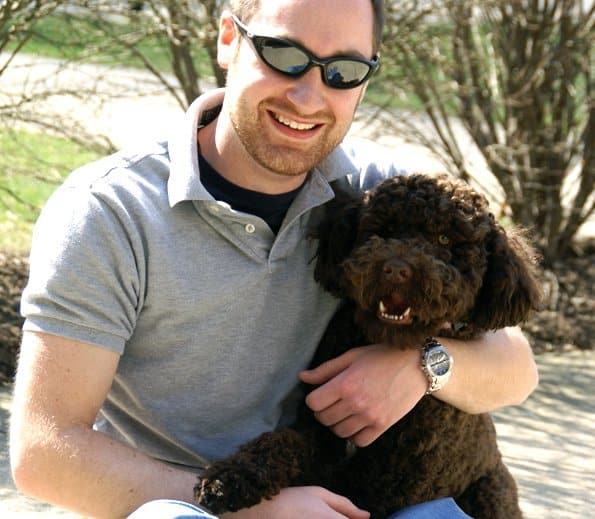 ERIC ALLEN
VP of Programming
Eric is our VP of Programming and has been on the Akron/Canton AMA board for the last 3 years.  He is a graduate of Kent State University with a Bachelor of Business Administration. Since graduating he has worked for item North America in Akron. His focus has been on establishing the structure to coordinate and optimize sales & marketing efforts by establishing marketing strategies and utilizing various online tools. Let Eric know if you would like to speak at an AMA event or know of a great marketing speaker.
Contact Info: Programming@amaneo.org
---
ERIC BARNETT
VP of Volunteers; Past President
Eric is our amazing VP of Volunteers! In his non-AMA time, he is the Business Development Manager for Findaway in Solon, where he oversees developing new business channels for the company's Playaway Product Group. In addition to working at Findaway, Eric is serious comic book nerd, and he is currently opening a comic book store/coffee shop called Bean & Ink in Lakewood. He also manages all of the social media accounts for East 4th St and Uptown in Cleveland, is one of the last few avid rollerbladers in Cleveland (while remaining a running enthusiast), is a returned Peace Corps Volunteer, and considers himself (justly) a professional adventure seeker. You can find him spending his spare time with his wife Georgina and his amazing family. Interested in finding out how you could volunteer with AMA NEO? Eric is your guy.
Contact Info: Volunteer@amaneo.org
---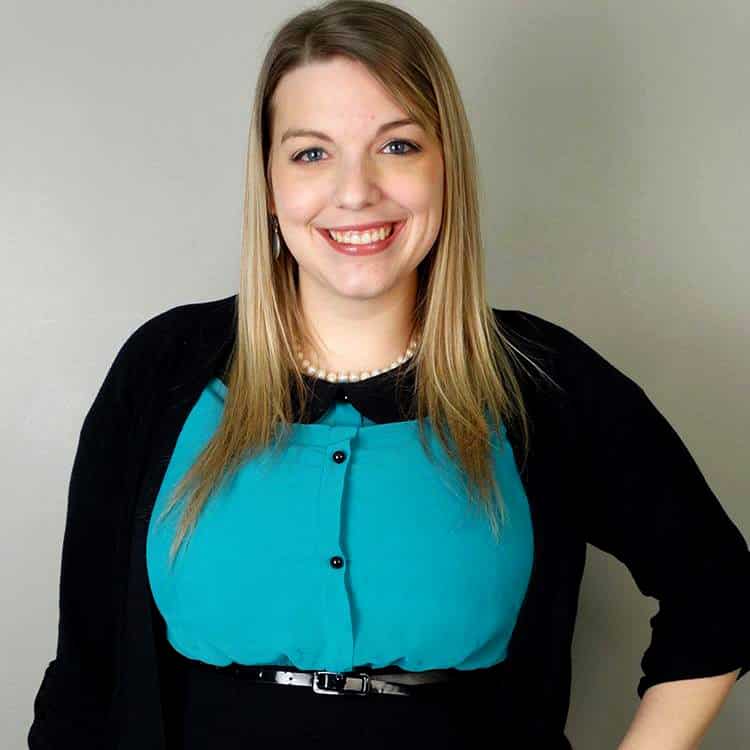 COURTNEY SATINK
VP of Membership
**Need Bio**
Contact Info: Membership@amaneo.org
---
KASEY CRABTREE
VP of Culture and Community
Kasey Crabtree is our VP of Culture and Community, an important position we developed to help make the Cleveland AMA member experience the best it can be. After all, we're a marketing family, not just a club! Kasey stepped into this position after serving as queen of Programming for two years, where she developed and executed upon the "5 Star Event concept"—featuring hot speakers, companies, topics, venues and food. Besides shaping the Cleveland AMA experience, Kasey works for The Shamrock Companies as an Account Manager and Social Media Specialist.  Been around Cleveland for a while? You may recognize her from her decade spent as an on-air personality with 98.5 WNCX. She is still a big music fan, and loves growing her collection of cowboy boots and Kate Spade purses!  Have ideas for how we could better build bonds in the Northeast Ohio marketing community? Kasey is your girl!
Contact Info: Community@amaneo.org; @KaseyCrabtree
---
Pete Stadler
VP of Communications
Pete's willingness to volunteer wherever needed in service of the Northeast Ohio marketing community has not only landed him in a variety of positions; it's won him Chapter Volunteer of the Year, too. When he was given the opportunity to lead a crackerjack team of local marketing communicators as AMA NEO's head of Communications—thus aggregating his background skills in PR and Marketing—he leapt at the chance. Now, Pete works with his amazing committee to enlighten AMA members on the chapter's latest happenings and initiatives. Pete is a freelance writer and master of other odd jobs. He is a long-time area resident and Cleveland advocate… but please remind him where the East Side is. He enjoys bringing people and ideas together, Cleveland sports and KENO. Oh, and he really wants to know what you want from the AMA—so shoot him a note below!
Contact Info:  Communications@clevelandama.com; @peterbstadler
---
LUKAS TREU
Secretary, Immediate Past President
Lukas Treu is our former leader and current task-master/records keeper at the Cleveland AMA. You may also find him listed under "Lead, Content Strategy" at AKHIA, an integrated marketing firm in Hudson, OH, where he guides content strategy discussions and distills complicated topics into discernable marketing messaging. See also: "Communicator-in-Chief" of his freelance side-business, The Mad Dash: Writing, Wordsmithing and Semantic Services. Lukas is fascinated by how people think and communicate, which may be why he made a great former VP of Communications for the chapter, and is also why he's into weird things like behavioral economics. A lifelong resident of Northeast Ohio, Lukas is also passionate about finding and sharing the many gems that make Cleveland shine. He's good for cocktail trivia, so hit him up for compelling conversation at the next event!
Contact Info: Secretary@amaneo.org; @LTreu
---
MORGAN NEAL
VP of Partnerships
Morgan is our newest member of the NEO AMA Board, and she is excited to form strategic alliances and showcase partners' products, tools and services to our members as VP of Partnerships. Outside of the AMA, Morgan manages the Cleveland-Akron and Columbus regions as an Account Executive for MNI Targeted Media, a division of Time Inc.  Prior to media sales, Morgan spent several years working for Ringling Bros., Disney On Ice, Monster Jam and Supercross… AKA what every kid hopes to do when they grow up. In the off-hours, expect to find Morgan doing something active—whether it's Crossfit, running, triathlons, yoga, or coaching Girls On The Run. As Cleveland transplants, Morgan and her husband, Brooks, are always looking for good restaurant recommendations and must-do Cleveland activities. Interested in exploring partnership opportunities with AMA NEO? Contact Morgan below!
Contact Info: Partner@amaneo.org
---
PATTY DELMONICO
Executive Director, Past President
Patty DelMonico has once again decided she could not stay away from the AMA Board… despite her best attempts… and has returned to keep us on track as the Executive Director this year. One of AMA NEO's most seasoned volunteers, Patty has been on the AMA Board of Directors for seven years, serving in roles including Secretary, VP of Membership, President-Elect and President. Obviously, we love her. In her daily life, Patty is the Marketing Manager, Trade Shows and Branded Programs for TravelCenters of America, which conducts business in 43 states and Canada, principally under the TA® and Petro Stopping Centers® travel center brands. In her spare time, Patty likes to travel to exotic locales and spend time with her husband, Chris, and their two goofy dogs, Tiny and Pacer.
Contact Info: ExecutiveDirector@amaneo.org
---
MELISSA LOVE
Treasurer
Melissa Love proudly holds the title of the least marketing savvy member of the AMA NEO Board, but an essential one at that.  A professional number-cruncher by trade, this certified public accountant currently works as a Manager at Hobe & Lucas, CPAs in Independence, where she provides personalized accounting, tax and auditing services to individuals, non-profit and corporate clients in the Northeast Ohio area.  As Treasurer, she keeps our finances on track, budgeting the funds we use to provide members with the most value for their membership. Growing up in Mentor, Melissa has always called Cleveland home.  Currently residing in Lyndhurst, she's often found trying out local restaurants, watching movies, playing bar trivia, and cheering on Cleveland sports teams—and is the kind of Disney nut you'd normally roll your eyes at.
Contact Info: Treasurer@amaneo.org
---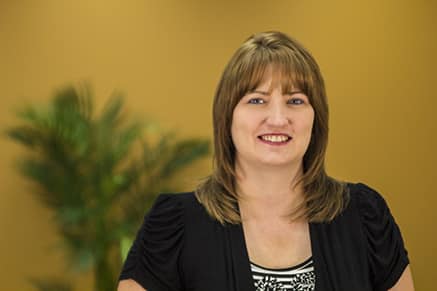 JULIE MAMULA
VP of Collegiate Relations
Julie holds the title of the newest board position on the AMA NEO Board.  She is a graduate of Kent State University with a Bachelor's degree in Advertising and Marketing. Her career launched at a small ad agency in the woods, Whitemyer Advertising in Zoar, Ohio. Following Whitemyer, the next 10 years of her life was taken over by marketing dust control and soil stabilization chemicals as the Marketing Manager at Midwest Industrial Supply, Inc. in Canton, Ohio. She was the jack of all marketing trades. Julie worked on absolutely everything digital from website management, to e-mail campaigns and even Social Media. Alongside Midwest's digital marketing needs, Julie tackled traditional marketing avenues of direct mail campaigns, tradeshow appearances, trade publication advertising and literature creation. Julie grew up in Cortland, Ohio and was actively involved in sports — basketball and soccer year round. Her two daughters, Alexis and Katelyn keep her busy, following in her footsteps of basketball and soccer — only this time in New Philadelphia. Julie and her husband Dan are Corn-hole champs wherever they play, and she loves trying out new recipes that she finds on Facebook.
Contact Info: Collegiate@amaneo.org