2020 AMA Northeast Ohio Market Research Conference
April 23 @ 8:30 am

-

5:30 pm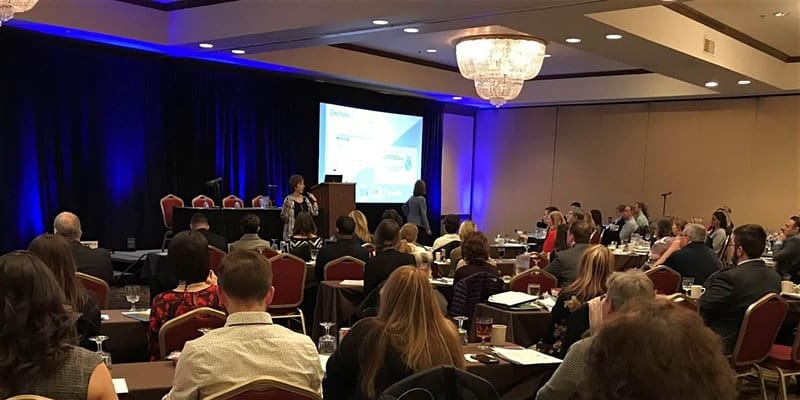 For more than 25 years, market research professionals from all around the region have come to Northeast Ohio for a full-day conference covering the latest developments and best practices in the market research field, and this year will be no different. Join a dedicated group of research professionals and leading experts in the industry on Thursday, April 23, to talk strategy, tools, news and more at the DoubleTree Hotel Cleveland South in Independence. Bolster your knowledge and network with your peers. Check out the lineup below and register now!
When:
Registration/Continental Breakfast: 8:30 – 9:15 a.m.
Where:
Doubletree Hotel Cleveland South
6200 Quarry Lane
Independence, OH 44131-2218
(216) 447-1300
Schedule:
Registration/Continental Breakfast: 8:30 – 9:15 a.m.
Conference: 9:15 a.m. – 4:30 p.m.
Lunch: 12:10 – 1:30 p.m. (provided)
Networking Happy Hour: 4:30 – 5:30 p.m.
Cost:
Early Bird AMA Member: $225.00*
Early Bird AMA Non-Member: $275.00*
Students: $90.00
College Faculty (with two paying students from school): $90.00
Regular Registration AMA Member: $295.00
Regular Registration AMA Non-Member: $345.00
*Early registration ends Friday, April 10, 2020, at 5 p.m.
*Regular registration ends Friday, April 17, 2020 at 5 p.m.
*Cancellation Policy: 100% of fee less $50.00 until Friday, April 17, 2020 at 5:00 p.m. No refunds after that date.
Attire: business casual.
Additional Information: contact Mary Hurley at mbsh@aol.com, or (216) 371-4410.
SPEAKERS AND TOPICS
"Spilling the Tea on the Next Gen: How to Attract, Engage, and Retain"
Shannon Murphy, Research Director, MarketVision Research
Allyson Sovinsky, Research Associate, MarketVision Research
Lauren Hall, Research Intern, MarketVision Research
"The Decision Journey – Making It Work"
Sue Stabe, Co-Founder
Dean Ilijasic, Co-Founder
Long & Short of It
"Understanding and Influencing Consumer Habits"
Lauren Murphy, PhD, Director, Pragmatic Brain Science,
LRW
"Avoid Analysis Paralysis: Insights Faster, Success Sooner"
Ryan Gorney, Executive Vice President, Chief Information Officer
Professional Bank
Kristin Kovesdy, Senior Account Planner, Hitchcock Fleming & Associates, Inc.
"The Power of Profiling – Identifying Target Consumers to Inform Go-To-Market Strategy"
Michelle Walkley, Director of Business Insights, Step2 Discovery
Pamela McClain, Senior Vice President, Group Director, Directions
"Don't Settle For a Vendor/Client Relationship: Secrets to Building a True Partnership"
Jerry Graceffo, Sr. Consultant, Nationwide Insurance
Mike Leary, Vice President, RDI Sightline
Conference Sponsors