Being an AMA Northeast Ohio member has its advantages whether you are a student, just starting out in your career or are a well-established marketing maven. Becoming a member can move your career forward by connecting you with marketing knowledge, high quality training, the latest tools and tactics, exposure to leading-edge thinking and unparalleled peer networking.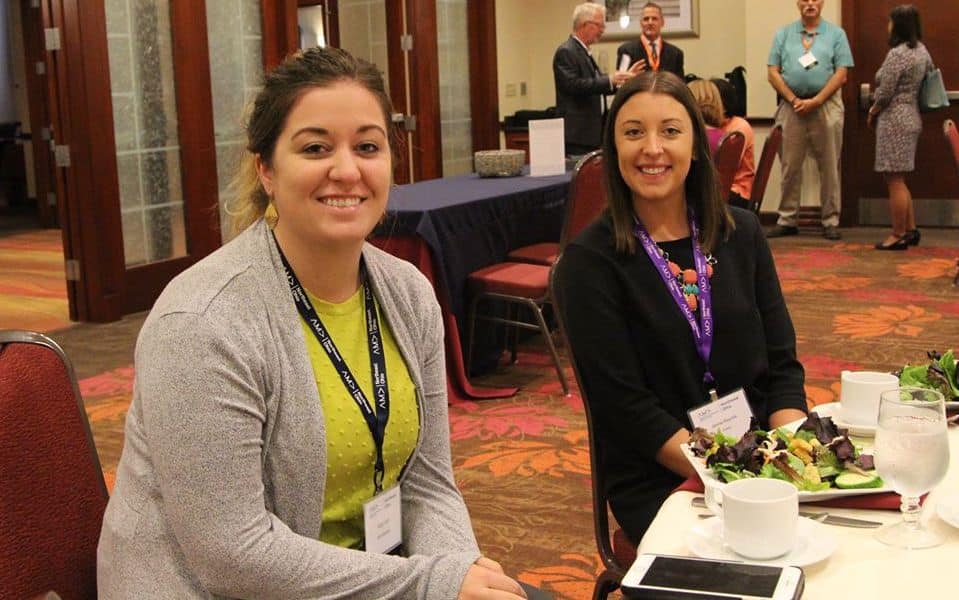 No other organization provides more ways for marketers and academics to connect with the people and resources they need to be successful.
For additional information or to speak with the VP of Membership, please email membership@amaneo.org.
Member Types & Discounts
Professional or Academic Member
The standard level, comprising the majority of our members.
Current Discounted Cost: $149
(Regular Cost is $300)
Student Member
Discounted rate open to any full or part-time registered students not currently employed in a professional position. Student members can convert to regular members for FREE for one year following graduation, a tremendous benefit during job search.
Cost: $50
Group Member
Multiple Professional or Academic memberships managed by a single payer.
Cost:
Small Group (3-9 members) = $149/member
Large Group (10+ members) = $149/member
Student Group (2+ students) = $50/member
Join or Renew Today
Individual Member Benefits
Why Do Hundreds of Local Marketers Belong to AMA Northeast Ohio?
Northeast Ohio's best and brightest marketing professionals know that the American Marketing Association is the broadest and most prestigious marketing organizations in our city. As one of the longest-running chapters, we offer more networking, more continuing education, more job referrals, and more opportunities to meet and connect with fellow marketing professionals than any other marketing organization. Plus, we are one of the only organizations in the region that focuses on all facets of the marketing industry. No niches here!
Perks of Being a Member
As a member, you benefit from numerous local and national incentives and discounts that are not available to non-members.
Leadership Potential
You have the opportunity to develop your leadership skills through opportunities to serve on the Board of Directors.
Northeast Ohio's Best Networking
With hundreds of members, you will have the chance to network with Northeast Ohio's top marketers.
Marketing Tools & Resources
Exclusive access to marketing tools, templates, webinars and more through AMA.org.
Top-Notch Programming
Member pricing on local events and exclusive access to special members-only events.
Volunteer Opportunities
Work with any of our dedicated committees to help develop your skills, make connections and build your resume.
Group Membership Benefits
Marketing Teams that Succeed
AMA offers the depth and breadth of marketing support that your team needs to succeed: comprehensive, timely, thoughtful information and perspectives that you won't find anywhere else. The AMA is a resource everyone in your group will use in their career.
Discounted Membership Dues
Group members have easy access to new tools, information and business solutions—all for savings of up to 30% per member. All it takes is three members to get started with a group membership.
Team Building
AMA group memberships will inform your team about local and national events, ability to gain access to thought leadership ideas on ama.org, gain subscriptions to publications specific to your area of marketing function, and give access to new tools, information and solutions.
The Tools You Need
AMA helps you craft marketing organizations of skilled, knowledgeable talent that propels the business forward. By tapping into national and local resources, marketers meet day-to-day complex challenges and stay at the forefront of current thinking and practices.
It Doesn't Matter Where You Are
The group memberships are not specific to each chapter, and cross geographical lines. For instance, if your company is headquartered in Cleveland, but a portion of your marketing team is based in Houston, the memberships will stay within the geographical territory of the individual team members.
Join or Renew Today