SIG: Best Practices for Nonprofit Event-Based Marketing
May 23, 2019 @ 7:30 am

-

9:00 am

Free – $10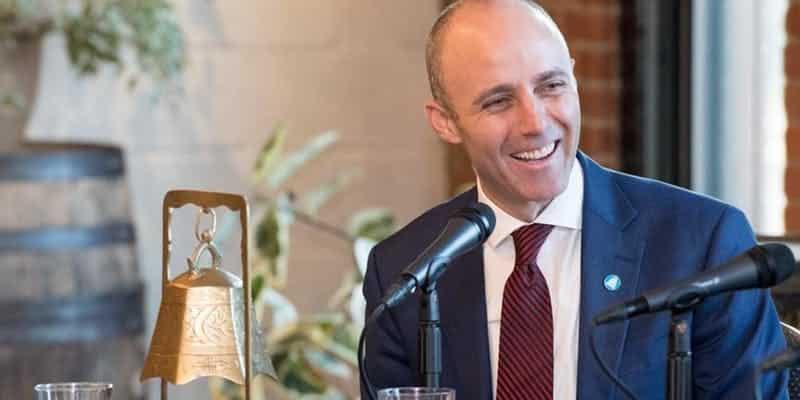 Imagine having to produce, promote and market 120 programs every year featuring the world's most influential politicians, CEOs, entrepreneurs, social scientists and more. That is exactly what Dan Moulthrop, CEO of The City Club of Cleveland, is tasked with doing. To accomplish this Herculean task requires a concerted marketing plan, operational excellence and leadership. Being a nonprofit, it also requires an exceptional plan for engaging donors. Moulthrop will share some of his ideas and experiences for helping The City Club maintain and grow in stature.
Key Takeaways:
How to attract and develop new members and funders
Event marketing best practices
Using digital technology and analytics to understand your audience
Fast Facts:
Parking: Euclid Prospect Gateway Garage or discounted Valet parking at Metropolitan at 9
Coffee, bagels and water provided.
Check-in begins at 7:45 a.m., program begins at 8 a.m.
About Our Speaker: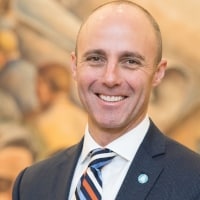 Dan Moulthrop is CEO of The City Club of Cleveland, one of the nation's great free speech forums. Founded in 1912, The City Club convenes more than 120 programs every year on just about every issue and topic of importance to Northeast Ohio. He was a co-founder of The Civic Commons, a Knight Foundation project creating a social media environment designed for civil civic dialogue. Prior to that, he was the host of Sound of Ideas on 90.3 WCPN ideastream.
Moulthrop serves on the board of the Teacher Salary Project, MedWorks, Teach For America in Cleveland and Borderlight, and was a member of the Leadership Cleveland Class of 2014.
He is also co-author, with Dave Eggers and Ninive Calegari, of the best-selling book Teachers Have it Easy: The Big Sacrifices and Small Salaries of America's Teachers (The New Press, 2005), which provided the basis for the 2010 documentary "American Teacher." Moulthropwas also co-editor, with RA Washington of A Race Anthology: Dispatches and Artifacts from a Segregated City (2016). He's an award winning local public radio host, a former high school teacher and a graduate of UC Berkeley's Graduate School of Journalism. He lives in Shaker Heights, Ohio, with his wife and three children.
The City Club of Cleveland is one of the nation's great free speech forums. A product of the Progressive Era, it was founded in 1912 and is one of the nation's oldest continuous independent free speech forums, renowned for its tradition of debate and discussion. For more than a hundred years, all of its speakers—from sitting presidents to community activists—have answered unfiltered, unrehearsed questions directly from the audience. The City Club firmly believes in the free expression of all ideas and the benefits of an open exchange.
It is non-partisan—it does not take positions on issues—and it is fierce advocates of engagement. In its second century of service, it produces more than a hundred programs every year for the benefit of the community. Its mission is to create conversations of consequence that help democracy thrive. Its vision is of strong, informed individuals and communities that prize freedom of speech and civil, civic dialogue. To fulfill these goals, the City Club produces forums on a range of topics for a variety of audiences. The backbone of its programming is the Friday Forum, a luncheon program devoted to significant national and regional concerns. It also has forums on other days, at different times and venues, including neighborhood bars. Some of its most successful programs are developed by member-led teams and students. Every election season, you can count on the City Club to convene candidate and issue debates.