Trending Topics You Don't Quite Understand
April 30, 2019 @ 5:30 pm

-

7:30 pm

Free – $20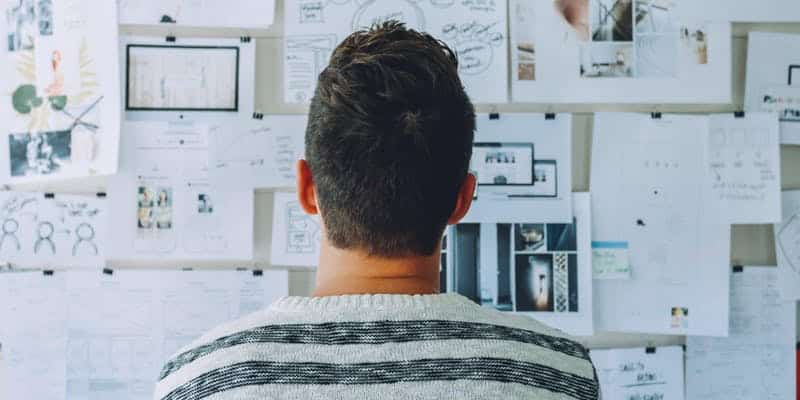 You may have heard about trending topics like artificial intelligence (AI), virtual reality (VR) and GDPR, but do you know how it all works and what you need to know about these topics specifically as a marketer?
AMA NEO has you covered. We've set up an event with leading industry experts you have probably read about in Fast Company or heard about at happy hour to teach you what these trending topics are all about.
On April 30 beginning at 5:30 p.m. at akhia communications in Hudson, you will have the opportunity learn a high-level overview of AI, VR and GDPR, then ask the experts specific questions about the topic they presented if you need more clarification.
Experts & Topics:
Josh Kuss & Sarah Carlson, VR
JP Krainz, GDPR
Mike Kaput, AI
Ben Brugler, emcee
The Event Rundown:
5:30-6 p.m.: Check-in, networking, appetizers and craft beers/wine
6-6:45 p.m.: Presentations
6:45-7 p.m.: Q & A
7-7:30 p.m.: Networking and wrap-up/door prizes
The Facts:
Date: April 30, 2019
Time: 5:30-7:30 p.m.
Cost: Members Free, Non-members $20
Location: akhia communications, enter through the middle building entrance with the akhia plaque
Parking: free lot
Appetizers, craft beers and wines will be served (included with registration)
About Our Speakers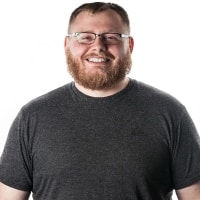 Josh Kuss, Production Specialist, Pritt Entertainment Group
With PEG since 2008, Kuss is a lover of technology and constantly seeking to learn new things in the world of electronics. As a production specialist, he handles everything from video and photo shoots to live events with a heavy focus on the gear and technology the company uses. He has a specific passion for VR and 360 video.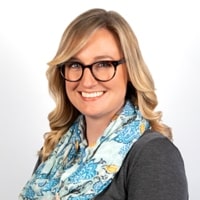 Sarah Carlson, Art Director, akhia communications
Carlson has been with akhia communications since 2012, delivering original graphic creations and strategic thinking to B2B and B2C clients alike. Applying her trademark design style to infographics, high-end presentations, trade show booths, and corporate displays (to name just a few), she loves transforming an empty space into an inspiring place.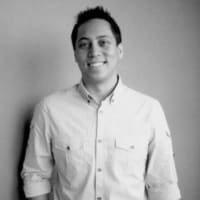 J.P. Krainz, Account Services Group Manager, thunder::tech
Krainz is an account services group manager at thunder::tech, an integrated marketing agency in Cleveland. With 15 years in account services, he has guided brands both big and small through digital transformation. When not making client's dreams come true, he enjoys rocking the drums and raising children to be future Congress men and women.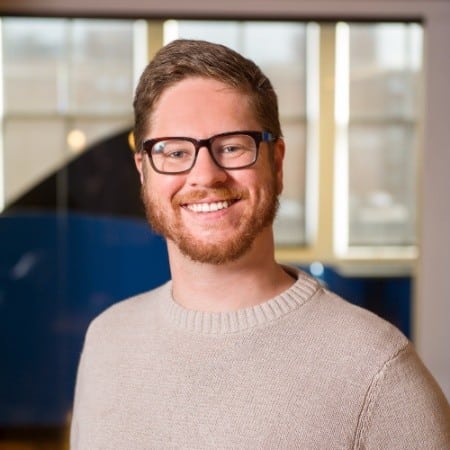 Mike Kaput, Senior Consultant, PR 20/20
Mike Kaput is the director of the Marketing AI Institute, where he makes AI more approachable and actionable for marketers. He's a marketing AI expert and speaker at the upcoming Marketing AI Conference (MAICON). A graduate of Denison University, Kaput has helped over 100 companies grow using smarter marketing and technology.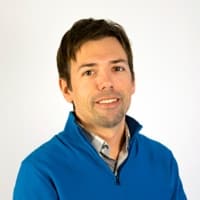 Ben Brugler, President and CEO, akhia communications
Brugler holds the titles of president and CEO of akhia communications. Under his leadership, the agency has grown from 15 to more than 60 employees, earning a spot as a Top 100 Workplace in Northeast Ohio, as well as placement on the Weatherhead 100 list of fastest-growing companies in the region. With nearly 20 years of experience in the industry, Brugler is well-known among clients and the regional business community as a master facilitator and speaker on topics ranging from content marketing to thought-leadership positioning. In 2011, he was named to Crain's Forty under 40 list for his contributions to AKHIA's growth.