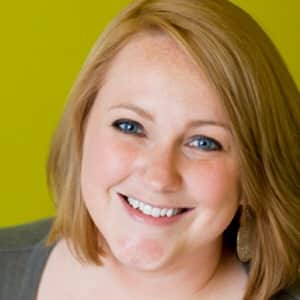 Name: Jen Lombardi
Company: Kiwi Creative
Title: Head Honcho & Creative Genius
Why did you join the AMA?
The AMA is a great place network with awesome marketing-minded people and learn from industry experts. We have several clients who are members (and love it!), so I had to join and check it out for myself.
How do you engage with the AMA to get the most from your membership? Orfavorite aspect of being a member of the AMA?
I'm a newbie, but am diving right in: come hear me speak at the July 28 SIG about trends in B2B website design.
Are there any special work projects or initiatives you are working on or recently completed that you'd like to share with the AMA membership?
As the owner of a creative marketing studio, we do tons of interesting projects every day. My favorites this week? We're in the middle of redesigning the LCCC website and are creating a custom/interactive outdoor display for the Cleveland Foundation this summer at the Chautauqua Institution.

List three interesting facts about you:
I'm currently obsessed with "The Mindy Project" on Hulu. I love the smell of coffee, but can't stand the taste. I grew up on a sheep farm (really).