Updates from AMA Northeast Ohio.
Sales and Marketing, You Can Get Along!
How can marketing better support sales teams and how can sales teams effectively communicate with marketing?

Join the AMA Northeast Ohio Chapter on Wednesday, January 18 for dinner as featured speaker Matt West, Senior Vice President of Marketing at DOMO, offers insightful solutions to help bridge the gap between these two groups. Find out ways to get on the same page and build your relationships.

Matt is responsible for the brand acquisition and customer marketing teams at DOMO, a computer software company that specializes in business intelligence tools and data visualization. He'll lead a talk that touches on the history of the marketing/sales split, the opportunities of working together and the prospect of getting rich doing it.
Wednesday, January 18, 2017
5:45 PM – 8:00 PM
TICKETS
AMA Member: $32.00
Student: $25.00
Non-Member: $44.00
Don't miss out,

registration deadline

is Monday, January 15, 11 AM!
Embassy Suites
5800 Rockside Woods Blvd N.
Independence, OH 44131
View Map
Are You Ready for Some Football?
THE POPULAR "BIG GAME AD REVIEW" IS COMING UP!
After the big game, skip the water cooler discussions about the ads. Instead, join your fellow marketers for lunch and a lively discussion during our annual BIG GAME AD REVIEW on Monday, February 6, 2017.  We'll watch the ads together and – with our expert panel – vote to narrow it down to one winner (from a marketer's perspective).
Monday, February 6, 2017
Check-in starts at 11:30 and the program at noon
The Kimpton Schofield Hotel
at 2000 E 9th St, Cleveland, OH 44115
Digital Marketing SIG
Resolutions to Consider for 2017
Wednesday, January 25th, 2017
Panera Bread Meeting Room
5090 Tiedeman Rd, Brooklyn, OH 44144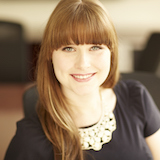 Volunteer
Spotlight
This month the AMA Volunteer Spotlight shines on 
Barb Youngman
, who serves on the Hospitality Committee. She assists with event set-up and attendee check-ins, as well as deploys after-event survey. She works at
Hartland
, a private wealth advisory firm in Cleveland, where she drives new business development. To learn more about Barb and her enjoyment of Cleveland sports, knitting, and brewing beer with her husband, read the full story.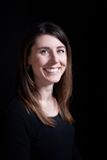 Member of
the Month
January's AMA Member of the Month is Michelle Loufman. Michelle joined the AMA to stay abreast on the latest marketing technology and to network with marketing professionals to build connections for her commercial photography studio, KP Photo.
To learn more about Michelle, and her excitement over Clemson University's recent National Championship (her alma mater), you'll want to visit our blog for the full Q&A.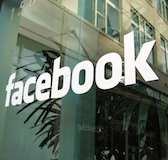 Facebook Advertising
Best Practices
Facebook offers marketers a fantastic advertising opportunity. With the platform's enormous audience, rich database and targeting flexibility, it is a cost-effective way to direct relevant messages to specific buyers at defined points in the sales funnel. But to get the most out of Facebook, you have to use the platform properly. You can use the platform for awareness campaigns, but this isn't really where it shines for all but the biggest enterprises.
Hello Again Renewed Members!
THANK YOU TO OUR GENEROUS PARTNERS!