Marketing moves at the speed of – well, in the span of this sentence something new probably already happened! How will you keep up?
Like Ferris Bueller said, "Life moves pretty fast"…you know the rest (if you're a millennial unfamiliar with this iconic movie character,then study up. It's worth it). With marketing moving faster than ever, it's good to have a network of like-minded marketers on which to lean and that's what the AMA Northeast Ohio Chapter (AMA NEO) is all about! And lucky for you, it's now better than ever.
For the first time in American Marketing Association history, two chapters have merged. The Cleveland and Akron/Canton chapters combined to form one powerhouse, the AMA Northeast Ohio Chapter. And it was done with you, the marketer, in mind.
"This is such an amazing time to be a marketing professional in Northeast Ohio," AMA NEO president Jennifer Norris said. "By combining the strength and the people of these two vibrant chapters, we will be able to provide enhanced programming, more comprehensive resources,  access to amazing networking and greater partnership opportunities."
Why the New AMA NEO is for YOU!
Mo' members Mo' knowledge! – Sorry, just gone done watching Straight Outta Compton so forgive the street slang. Anyway, with close to 300 members there are now more peers and resources to help you learn and grow. Who knows, you could even be the subject of a Q&A in our member of the month series! This merger provides you with more networking opportunities from marketers of all walks of business.
More programming and events – Offering consistent events throughout Northeast Ohio, you'll have the opportunity to mingle with other members at guest lectures and special interest lunches and dinners. We're particularly excited for an upcoming speaker series on May 24th featuring Dr. Jodi Berg, CEO of Vitamix.
Expanded Networking –  If you're into the more casual networking, check out a Mix@6. These networking happy hours kick off at 6 pm and offer a diverse group of marketing professionals, great for the after work warriors!  Get tickets now to our next Mix@6 on June 7th at Fat Head's Brewery in North Olmsted.
Being a marketer for just under two years (as a copywriter for 96 Octane, Progressive's in-house ad agency), I realize how much I still have to learn. AMA NEO has been a great platform for continuing my education.
The best part? Become a member of the AMA before June 4th and you'll not only receive discounted membership, but you'll also save up to a 40% discount on all AMA NEO chapter events!
Chances are the group we'll learn something from you and vice versa. Invest in a trend that won't go away – a community of smart, helpful marketers who want to help you succeed and go beyond what you thought was possible.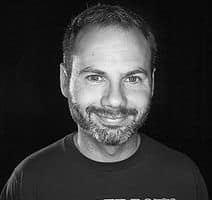 Courtesy of AMA NEO Member & Volunteer Josh Womack: Head Writer of Laugh Staff where he writes hilarious wedding toasts and is also a copywriter for Progressive Insurance.