What is your position?
I have been with Lubrizol for 17 years, and I am the Americas Market and Sales Manager for Corzan®, a Global Market Leader Brand for a piping system that handles corrosive and chemical fluids.
How long have you represented your company at the AMA?

I joined the Cleveland AMA chapter in August 2015, and this is the second time that I am honor to be the member of the month.
Since you joined AMA a couple of years ago, what is new with your marketing efforts?
In the last twenty-four months, we have concentrated in launching an inbound marketing digital platform and a sales CRM using the HubSpot platform. Our new marketing website and blog is now in three languages, English, Spanish and Portuguese. Also, this initiative is going global, by the end of the year, we should have our product page and blog translated into Chinese and Korean. This will help expand our thought leadership globally. This new digital strategy has increase qualified leads by 300% and has energized our division to do more digitally.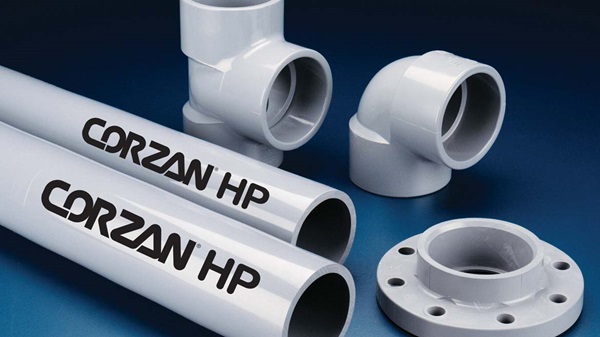 Beyond the products marketing promotion, Lubrizol's CPVC compounds give More Inside™ with every system because they are backed by our R&D and technical expertise and global capabilities. Our people, including dedicated piping systems consultants, provide science and support for every pipe and fitting, delivering quality and confidence for every project. Billions of feet of our CPVC piping systems have been installed globally – in established markets such as North America and Europe, fast-growing economies such as Brazil, Peru, Chile, Colombia, China, and India, and emerging markets in Africa and Asia.
What are three interesting facts about your company?

The Lubrizol Corporation, a Berkshire Hathaway company, is a technology-driven global company. We combine complex specialty chemicals to optimize the quality, performance, and value of our customers' products while reducing their environmental impact.
We know that Lubrizol is not a common household name to most people outside of Cleveland, Ohio. So, it might surprise you that our products and technologies are in things you use every day – quite likely on surfaces and in fluids in the vehicles you drive, in the shampoos and soaps you use, in a medicine you take, in the clothes you wear, and in electronic devices and plumbing systems in your home.
Lubrizol is an innovator and world leader in chlorinated polyvinyl chloride (CPVC) resins and compounds for plumbing, fire sprinkler systems, and industrial piping. Our high-performance, low-combustibility CPVC technology is also used in a variety of specialty applications. We go to market under three primary brands: FlowGuard Gold® pipe and fittings, BlazeMaster® fire sprinkler systems, and Corzan® industrial systems.
Why did you join the AMA?
I joined the AMA to network with local marketing professionals and interchange marketing best practices. Also, my interest is to attract best in class talent, ideas, and specialty marketing services. Since joining the association a couple of years, I have been able to meet and partner with local marketing agencies and digital adverting providers to help us with our marketing and content creation efforts.
How do you engage with the AMA (Volunteer, events, etc.)?

I often attend local speakers, mixers events, and AMA webinars. I have also had the good fortune to meet new friends at our local AMA chapter. Also, in 2018 I plan to volunteer and support our local chapter.
What is rewarding about your experience as an AMA member?
The ability to reach out to our marketing membership to bounce ideas, it has helped me stay current with the marketing trends and improve our team performance.  I also enjoy helping others fine-tune their current marketing efforts. Being involved with the AMA has helped my career at Lubrizol. I have been able to implement new marketing programs from tips I picked up at our AMA events.
What are three interesting facts about you?

Native from San Diego, California.

Fluent in English, Spanish and conversational Portuguese.
Enjoy hiking our metro parks.