Pinterest's visual appeal can be a valuable brand-building tool. Here, experts weigh in on how to build and sustain an engaged following on the image-sharing site.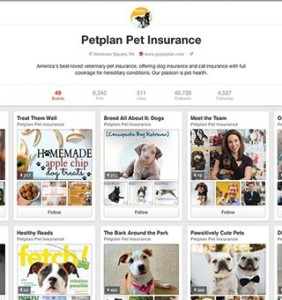 Boosting engagement by way of sharing content is the hallmark of many brands' social media strategies, and the visual-based social networking site Pinterest is marketing's rising star. Originally, the site was designed to serve mostly as an online filing system for brides-to-be, fashion bloggers, home cooks and do-it-yourselfers, but Pinterest has become a communication mechanism unto itself, allowing its more than 70 million users to access lifestyle-oriented imagery from their favorite brands, designers, celebrities and other influencers.
There currently are more than 30 billion images on Pinterest, and more than 2 million images are posted and shared on the site each day, linking to content around the Web ranging from fitness tips to technology news, according to the company. The site is the second-largest driver of social media referral traffic, according to Boston-based social engagement consultancy Shareaholic's Third Quarter 2014 Social Media Traffic Report.
While consumers have demonstrated an interest in—and willingness to—engage with branded content on the platform, only 30% of mentions, pins and other brand engagements on Pinterest are generated by brands, according to a 2013 study by Boston-based digital marketing agency DigitasLBi, which means that there is ample opportunity for marketers to leverage Pinterest without fear of oversaturation.
Pinterest experts, and marketers who have grown their brands' Pinterest followings, weigh in on how to get users to your Pinterest page, and offer strategies for pinning—and sharing—the right value-added content for your brand.
Pinterest Presence
Brands can take advantage of Pinterest's ability to help boost brand awareness and perception, increase engagement and drive traffic back to their websites by serving up well-curated content to their followers—but those users have to find your content first. Few consumers search out a brand's Pinterest page directly on the site, experts say. Instead, users are driven to a brand's Pinterest page from elsewhere on the Web.
New York-based Everyday Health Inc. has more than 3.6 million followers on Pinterest. The digital media brand has a portfolio of 35 daily, weekly and monthly e-newsletters, and its more than 50 million subscribers all became potential Pinterest followers when the brand joined the platform in 2008, says Paul Slavin, executive vice president and COO of Everyday Health, an umbrella company that owns the Dr. Sanjay Gupta, What to Expect, Jillian Michaels and the South Beach Diet brands, among others.
Pinterest supplies "follow" buttons that are optimized for e-mail footers, which has allowed Everyday Health to promote its Pinterest pages on other social networks, through e-mails and on its brands' websites.
To help drive traffic to Everyday Health's Pinterest page, the brand's social media team embeds popular hashtags and keywords within the captions of the images that they pin, which helps the pins show up within search results, Slavin says.
Some of Everyday Health's most popular content on Pinterest includes infographics and quotes, Slavin says, because Pinterest users are looking for brands to provide how-to information and motivation.
Continue reading the full article by Molly Soat, AMA Contributor, by clicking here.