Name: Ron Levine
Title / Role: President
Company: SpeedPro Imaging
Why did you join the AMA?
As a small business owner, I don't have the luxury of a full marketing department so I rely on AMA to help keep me abreast of Marketing Trends and Best Practices.  Additionally, I was looking to connect with Marketing professionals that we could possibly partner with to provide large format printing.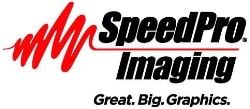 How do you engage with the AMA to get the most from your membership? Or favorite aspect of being a member of the AMA?
You get what you give.  The more you participate the more your gain.  I try to attend as many events as my schedule will permit, especially those events where I can acquire new knowledge or learn new skills that I can apply to SpeedPro Imaging's Branding & Marketing efforts.  AMA chooses some really cool Venues to have the events so it is fun  to get to check out some new (at least to me) places
Are there any special work projects or initiatives you are working on or recently completed that you'd like to share with the AMA membership?
We produce all kinds of bold and eye catching graphics including Vehicle Wraps, Trade Show Displays, Banners, Presentation Boards, Wall, Window & Floor graphics.  One of the things we are very proud of, is  that we provide vehicle graphics for several of the local Police Departments.  This past year we completely redesigned Shaker Heights and Warrensville Heights graphics.
List three interesting facts about yourself:
I am married with 3 kids and a chinchilla and I have 8 siblings
My father, grandfather and one of my Uncles were Rabbis
I watched all 6 seasons of Game of Thrones this Summer ( I don't know whether to be proud or embarrassed)