This year has been a whirlwind for brands whether they sell via traditional retail, online, or both. Even those with a strong e-commerce presence and strategy felt the effects of the pandemic. Effects varied across the industry and have been unique to each company. Some saw drastic decreases in demand while others couldn't keep up with increased demand and strained supply chains.
Overall, eMarketer reported a sales decrease of 10% for traditional retail this year. Subsequently, US e-commerce sales increased by 37% in Q3. With these numbers in mind, if your brand doesn't already sell on Amazon, there is no better time to start. For brands already on Amazon, here are four reminders of what can elevate a brand's presence and performance on the channel. 
Search and Programmatic Advertising 
Over the years Amazon has consistently earned a bigger piece of the pie when it comes to digital advertising spend. And Amazon Advertising's revenue isn't slowing down during the pandemic; it's expected to increase by 23.5% this year. In addition to its continued growth, the channel has created an environment where advertising is necessary to compete. For example, Amazon's search results have become increasingly dominated by sponsored placements. Simply ranking organically is no longer enough. 
For these reasons and more, it's crucial brands formulate a data-backed and agile advertising strategy. Amazon has a built-in audience that's ready to buy. And, as a result, the channel's ads usually drive a greater return than other digital advertising platforms. 
To maximize efforts and return, MPS suggests running search and programmatic campaigns simultaneously. MPS is an official Amazon Advertising Partner and has proven success across its client roster. Using both methods allows brands to reach shoppers throughout the funnel and generate audiences for retargeting efforts.   
Branding through Amazon Stores 
Shifting gears to a more creative approach, brands can tell their story through their Amazon Store. Otherwise, branding opportunities on Amazon are relatively limited. A brand's storefront is one of the best ways to showcase product lines and communicate with shoppers on a more personal level. Not to mention, Amazon Stores allow brands to take control of the customer experience.
Stores are free to brands and can be customized throughout the year to reflect seasonality. MPS strategists try to mirror a client's website for consistency, but there is an opportunity to add a unique flair through images, copy, and more. 
Amazon is committed to evolving these capabilities to be more inclusive of brands with high-ticket products. Earlier this year, the channel launched 'Luxury Stores' with a host of exclusive features. Brands that take advantage of these offerings will not only stand out but connect with customers and encourage brand loyalty.
Using Product Detail Pages to Communicate with Customers 
Building upon the above, communicating effectively with shoppers is critical to a brand's success on Amazon. A shopper's first impression of a product or brand is usually influenced by the quality of its detail pages. When a detail page stands out, answers questions, and is well-optimized, shoppers are more likely to convert. In addition, product detail pages can be instrumental in appealing to Amazon's algorithm. MPS works with clients to guarantee they're putting their best foot forward.
Here are a few items to consider when building product detail pages: 
Product titles should be clear, concise, and incorporate the appropriate amount of keywords. 

Bullet points should focus on the most important features and differentiators of a product. 

A product description can be more conversational and persuasive to seal the deal with a shopper. 

Using a variety of image types in a product's image library can be effective in convincing a shopper to make a purchase decision. The same can be said for A+ content. 
Taking the time to optimize and reoptimize product detail pages is vital. Especially as online shoppers become savvier and the competition on Amazon increase.
Optimizing to Play to the Algorithms 
As alluded to above, Amazon's algorithm should be top-of-mind for brands. And a product's detail page can make a difference in how well a product ranks in the search results. Aside from detail pages, the algorithm considers price, inventory, fulfillment method, the Buy Box, and more.
Each aspect of a brand's Amazon presence is related. It's imperative for brands to streamline their efforts across all lines of business. Advertising, content, creative, and technical teams should be aligned and communicating. At MPS, our client teams are designed to do just that.
Final Thoughts 
Amazon strategies are not a one-size-fits-all concept. Every brand has a unique situation, goals, and resources. But what's universally important is to have the proper support and expertise. The considerations shared in the post are just the beginning. And the possibilities are endless for brands that sell on Amazon and other marketplaces. Especially as e-commerce is becoming a way of life for consumers.
If your brand could use the support of a strategic partner, schedule a free consultation with Marketplace Strategy. And, if you're hesitant to hire an agency, check out this blog to learn more.
About Hannah West Dalpiaz
Hannah West Dalpiaz is a Content Marketing Manager who works to position Marketplace Strategy (MPS) as a thought leader and expert in e-commerce. She believes the written word has the power to launch a brand toward success and prove its value along the way. Hannah has been published by Independent Retailer, Prosper Show, Forbes Agency Council, and more throughout her career.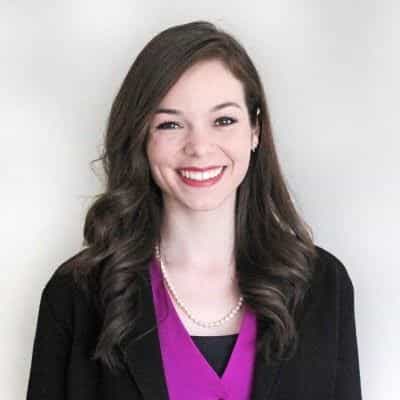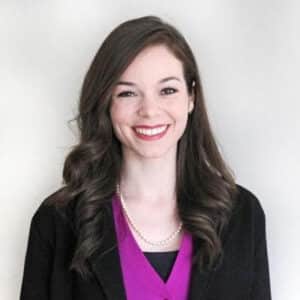 About Marketplace Strategy
Marketplace Strategy (MPS) is an online marketplace sales acceleration agency. MPS uses a holistic, full-funnel approach to grow sales and create an ideal presence for brands on Amazon and other marketplaces. As an Amazon Advertising partner agency, we drive exceptional growth for some of the channel's largest brands.